Benefit Yourself With Purposefully-Focused, Innovative, And Best-Fit Solutions!
Get your "perfect" talent with Greelance, who will provide you with technical and analytic capabilities to perform complex and innovative tasks!
Hire Top Talent
Want to get rid of operational inefficiencies of running centralized offices and complicated infrastructures to enjoy completing projects within an optimistic timeline? Join hands with Greelance and hire candidates with your required skill and expertise who are highly motivated, well-trained, and dedicated to work. We know the secrets to keeping long-term employee-employer engagement.
Never Ever Paying An Extra Penny More Than The True Worth Of The Service!
Our platform offers worldwide freelancers a golden opportunity to build a sustainable income. With proven and tested performance, we are striving to support businesses across the globe in delivering top-tier freelancers by implementing advanced technology and AI solutions.
Let's Strengthen, Grow & Rise Because We Are Intelligently Paving Ways For Your Company To Reach The Victory By Providing Pre-Qualified Candidates With Unparalleled Technical Expertise
If your business is expanding faster than you can manage, let Greelance assist you in turning potential into outcomes.
Hire Top Talent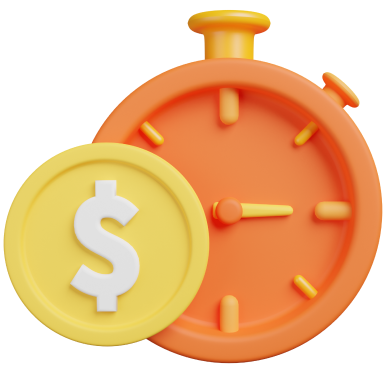 Compensations
We Believe In Fair Trade; it's a matter of give and take.
The %age of the total available compensation (50% of Greelance's gross profit monthly) that each participant receives is based on the average percentile of the following dynamic criteria: Percentile of the rate of increase in the number of referrals.
*A new referral is counted only when there is revenue attributed to that user Percentile of the rate of increase in personal and direct referral revenue. The average of both percentiles is calculated but is assigned a different ratio based on their relative percentiles.
Freelancer
Weekly compensations depending on the working hours or time spent on achieving milestones for project-based work.
Get compensation for organizing training sessions in your areas of expertise.
Get paid either in fiat or Greelance tokens. Payments made and received in Greelance tokens will have fees reduced by 50% for both employers and freelancers. The fees
For reviewing and approving new candidates onto the Greelance platform.
Compensations in Greelance tokens every time you pass a new skill test
For responding to technical queries in the Greelance blogs.
Developer Bounty
The Greelance DAO will incentivize freelancer developers to continue collaborating inexpanding the network and creating new features.
Tokens and reserved money obtained from initial private token sales will be awarded.
They will be awarded tokens that are replenished as part of the payment cycle defined in the protocol.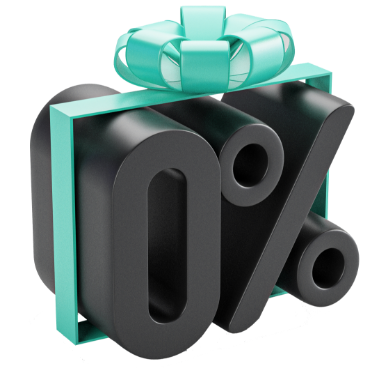 Referral Commissions
We Believe In Fair Trade; it's a matter of give and take.
The Greelance platform implements an AI-based compensation structure that is gamified to encourage long-term. Greelance NFTs represent the rights of commission of the people acting as referral nodes.Regardless of where you fall within the hierarchy, you can still earn a larger portion of the allocated commission than your referrer by following "US Securities and Exchange Commission (SEC) compliance." Freelancers will only be entitled to the commission once the referred freelancer gets registered into the application.
Freelancer
The maximum amount allocated for commissions is 50% of the fees Greelance collects from a particular user.
The commissions for referring someone for a job. Both employers and freelancers will be able to engage in the filling of a job vacancy based on someone's referral.
The commissions for referring someone for a job. Both employers and freelancers will be able to engage in the filling of a job vacancy based on someone's referral.
Each Greelance employee will be required to work as a freelancer through the Greelance platform but will have a special badge attached to their profile, letting the employees earn referral commissions similar to all other members and become part of the decentralized governance of Greelance.
The commissions for referring someone to join the network. Both employers and freelancers will be able to join the Greelance network based on someone's referral.
The activity level is also used to determine what percentage of the allocated commission is paid out based on active participation on the Greelance platform.

Agencies
Consulting agencies receive referral commissions from the candidates they refer to Greelance; hence, they benefit most from bringing their candidates or referring new candidates to Greelance.

Investors
Investors can sponsor affiliate marketer organizations.
Investors can hold the affiliate marketer NFTs as collateral and get repaid from the affiliate marketers' commissions.
Investors will pay Greelance 10% of any profit generated from their investments and commissions

Service Providers
Service providers will receive commission payments from the Greelance network protocol for their referrals

Affiliate Marketers
Affiliate marketers are incentivized to source from outside of Greelance as this will allow them to receive commissions from their referrals, and they can be selective on which consulting agency they solicit for based on the likelihood of receiving increasing commissions.
Affiliate marketers are incentivized by the commissions they'll receive from the employer fees.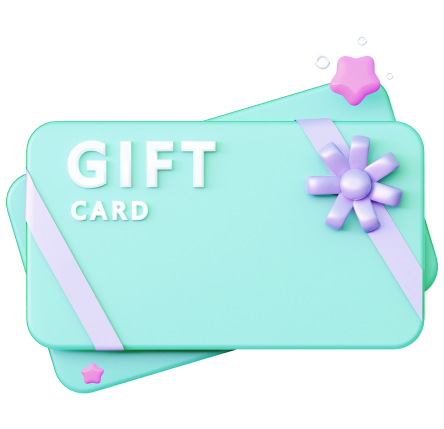 Bonus/Incentives
Incentives Are Closely Linked To The Actual Profitability Of The Greelance Platform!
Greelance focuses on the incentivization of participants and intermediaries to precipitate the network effect, but at the same time, it promotes economic activity to make effective and concrete incentives.
The Greelance token is a utility token used internally in the network as a medium of exchange of payment for incentives.
A reverse pricing mechanism is also introduced to the dynamic incentives.
Freelancers can be qualified for incentives if they achieve the Targets set by Greelance.
The incentives will not be fixed or pre-established but will be based on the demand and supply equilibrium of the activity being incentivized.
The incentives will also be based on the recommendations from the AI optimization model, which measure the contribution of each activity toward revenue generation on the Greelance platform.
Greelance will Provide incentives to Service Providers to offer discounted rates.
Greelance Has Excellent, Knowledgeable Resources Who Understand The Essence Of Professionalism, Giving You A Competitive Advantage Because We Train Them To Cater To Unpredictable Demands
Hire Top Talent
Token Valuation Models for Trustworthy Transactions
Greelance focuses on next-generation strategies for the most appropriate valuation to create a smarter society: the Metcalfe token valuation model and Odlyzko variation of the Metcalfe token valuation model – a valuation based on the Network Effects and the average transaction volume of each interaction between network participants.
We have hand-picked a new technology of trust for safe payments – a security token for everyone!
Greelance token is built on an Ethereum Layer 2 Scaling Solution with the ability to transfer resources between the Ethereum Mainnet and the L2 scaling Solution Mainnet. In a future phase, Greelance will build an NFT marketplace to reduce the cost paid by participants to other NFT marketplaces.
The future of marketplaces is here with us, where Web 3.0 is made easy.
Candidates will earn Greelance tokens when they take a test or a course for the first time after being onboarded on Greelance.
Users are incentivized to hold their tokens, use them in the network, and also for governance so that the future of the network will be in the user's hands.
Participants will also use tokens for governance, enabling them to have voting rights in the Greelance DAO.
Greelance network will allow the minting of Non-Fungible Tokens (NFTs) for some use cases.

All token holders preferably will be Greelance Network participants.

Token holders can sell tokens to other network participants or on the open market.
Addressing Business Problems With Artificial Intelligence!
AI Optimization Model For Greater Revenue Generation On The Greelance Platform!
Introducing AI algorithm and AI Machine Learning models to make the Greelance job marketplace more innovative along with optimizing the rewards based on activities, bringing maximum engagement, cutting down the time for building an effective resume structure with prefilled details, and saving efforts used in writing repetitive job descriptions.
We are the experts in advanced technology and use it to make our project workflow more efficient, effective & streamlined. AI-Based Reading/Writing, job description, and resume algorithms are the smart technologies we have chosen for a better future & the happier days!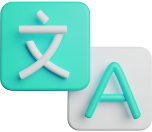 Natural Language Processing
We are implementing an advanced AI NLP (Natural Language Processing) translation algorithm specifically trained to be fluent in the nuances of each technology area in multiple languages.

Referral Marketing Compensation
The referral marketing compensation structure based on the activity level and uses an AI algorithm to optimize the compensation for each activity that contributes positively to the product or service being marketed.
We are the handy helpers rerouting your professional chaos and inconsistencies to operational efficiency through the intelligence of freelancers, clever use of AI, and innovativeness of Ethereum Tokenomics while letting you focus on the bigger picture for greater profitability.
Hire Top Talent